CHECK OUT OUR FALL SEMESTER COURSES FOR KIDS & TEENS BELOW: 

Fall Semester: August 21 – December 15 (16 weeks) | No Classes: Thanksgiving Break, Nov. 20 – 24
Annual Registration Fee: $40 Per student, $20 per additional sibling 
*2+ siblings get a 10% discount: The code is FAMILY.
---
Dance, Play, Sing! (Ages 3-6)
Become a Broadway Baby at Delray Beach Playhouse this Fall Semester!
This class incorporates imaginative play, singing & speech exercises,
creative drama, dance and music into daily activities. If your baby is already
showing a love for the arts, then this is the perfect class for you! Introduce
your child to the wonderful world of theater while developing gross motor
& speech skills, a love of music, early learning classroom behavior and new
friends all while feeling safe in a fun environment!
Instructor: Devra Seidel
Dates: Mondays, 3:30pm-4:30pm
REGISTER HERE!
---

(Ages 7-16) 
Kids ages 7-16 will get a full musical theater curriculum that will prepare them for
the world of professional theater. Our Fall Show Program is a continuation of our
Award-Winning Broadway Camp that takes place during the summer. BROADWAY
Kids & Teens Show Program is proud to present Elf The Musical JR. this holiday season.
Based on the beloved holiday film, this hilarious fish-out-of-water comedy follows Buddy
the Elf in his quest to find his true identity. This modern-day holiday classic is sure to
make every young performer embrace his or her "inner elf" with plenty of large ensemble
numbers featuring elves and (New Yorkers) of every type. All levels welcome!
Director: Jessie Dez
Musical Director: Elijah Gee
Dates: Mondays, 4:45pm-7:00pm
Show Date & Times: December 17th, 10:30am & 1:30pm
REGISTER HERE! 

---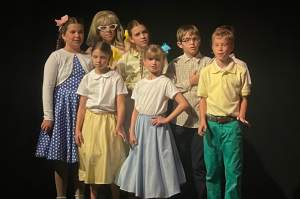 (Ages 8-12)
Does your child love to sing, dance, and act? This Musical Theater Kids
class is perfect for those who love all three! Kids will learn how to communicate
through words, music and movement. They will develop these skills through
theater lessons, scene work, and choreographed dances. This curriculum will
teach kids all the introductory theater skills they need to grow confident on stage!
Become a 'triple-threat' and join today!
Instructor: Jessie Dez
Musical Director: Devra Seidel
Dates: Tuesdays, 4:30pm-5:30pm
REGISTER HERE!

---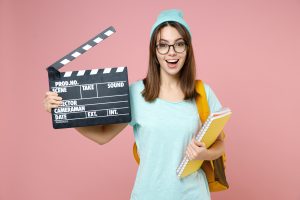 2 sessions: Teens (12- 18) 
Unlock your potential as an on-camera actor and enhance your performance
skills with our comprehensive On-Camera Acting class. Designed for aspiring
actors, seasoned performers, and anyone interested in developing their
on-screen presence, this dynamic course provides a deep exploration of the
art and craft of on-camera acting.Through a combination of theory, technique,
practical exercises, and hands-on experience; you will acquire the essential
techniques and strategies necessary to excel in front of the camera. Led by an
industry professional with extensive on-camera and theatrical experience;
this course offers a supportive and collaborative environment for students to
grow and thrive.Whether you aspire to work in film, television, commercials,
or online media, our On-Camera Acting class equips you with the tools,
knowledge, and confidence to succeed in the exciting and ever-evolving world
of on-camera acting. Join us and embark on a transformative journey toward
becoming a captivating on-screen performer.
Instructor: Jeremy Quinn
Dates: (Teens) Wednesdays 4:00 pm – 6:00 pm | October 11 – December 20 (10 weeks

---
Want to be part of our Playhouse Arts Academy?
Register online or e-mail playhouseartsacademy@gmail.com