Grease: School Version (Broadway Camp Production)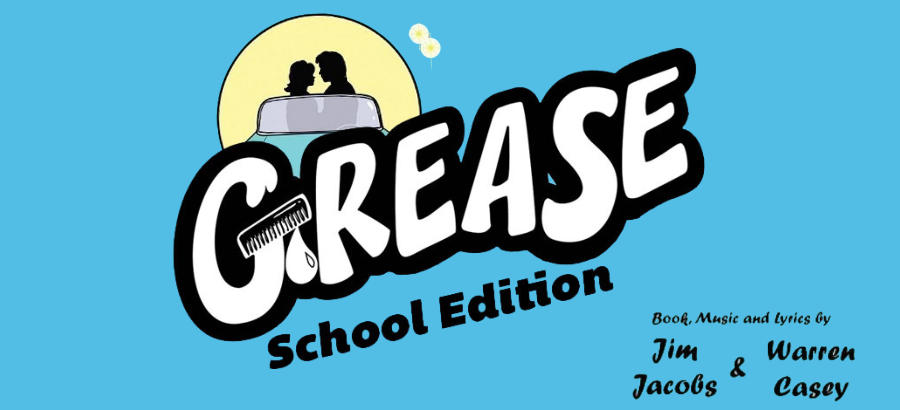 Tickets: $20 per adult, $15 for students
__
It's time for our Teen Broadway Campers to put their skills to the test! Support our campers, summer camp program, and theater by purchasing a ticket to see Grease: School Version! Cheer on our campers as they put on a LIVE performance of their end of summer production on our MAIN STAGE! 
Book, Music, and Lyrics by Jim Jacobs and Warren Casey
Here is Rydell High's senior class of 1959: duck-tailed, hot-rodding "Burger Palace Boys" and their gum-snapping, hip-shaking "Pink Ladies" in bobby sox and pedal pushers, evoking the look and sound of the 1950's in this rollicking musical. At the heart of the story is the romance between hot-rodding gangster Danny Zuko and the sweet new girl in town, Sandy Dumbrowski. They had a secret romance in summer, but now back in the context of school, peer-pressure and cliques make their love a bit more complicated. The whole gang sings and dances around Danny and Sandy's romance, through such hit songs as "Greased Lightnin'", "We Go Together", and "Mooning", recalling the music of Buddy Holly, Little Richard and Elvis Presley that became the soundtrack of a generation. Come join Sandy and Danny at Rydell High this summer at Delray Beach Playhouse!
Director: Jessie Dez | Assistant Director: Grace Cirillo | Musical Director: Devra Seidel | Choreographer: Alex Jorth
Cast
---
"A lively and funny musical – as well as the dancingest one in town. It's a winner… the songs are dandies… with zip and charm. The sheer energy of Grease carries all before it"
– New York Daily News

"Perhaps more than any other musical, Grease embodies those seven words most commonly heard in the theater just before the curtain rises: 'Sit back, relax, and enjoy the show.'"
– Syracuse.com

"A fast-moving period piece that pays affectionate homage to the bittersweet coming-of-age of a group of blue-collar high school kids in the late 1950s."
– Chicago Sun-Times
---
Related Events