She Loves Me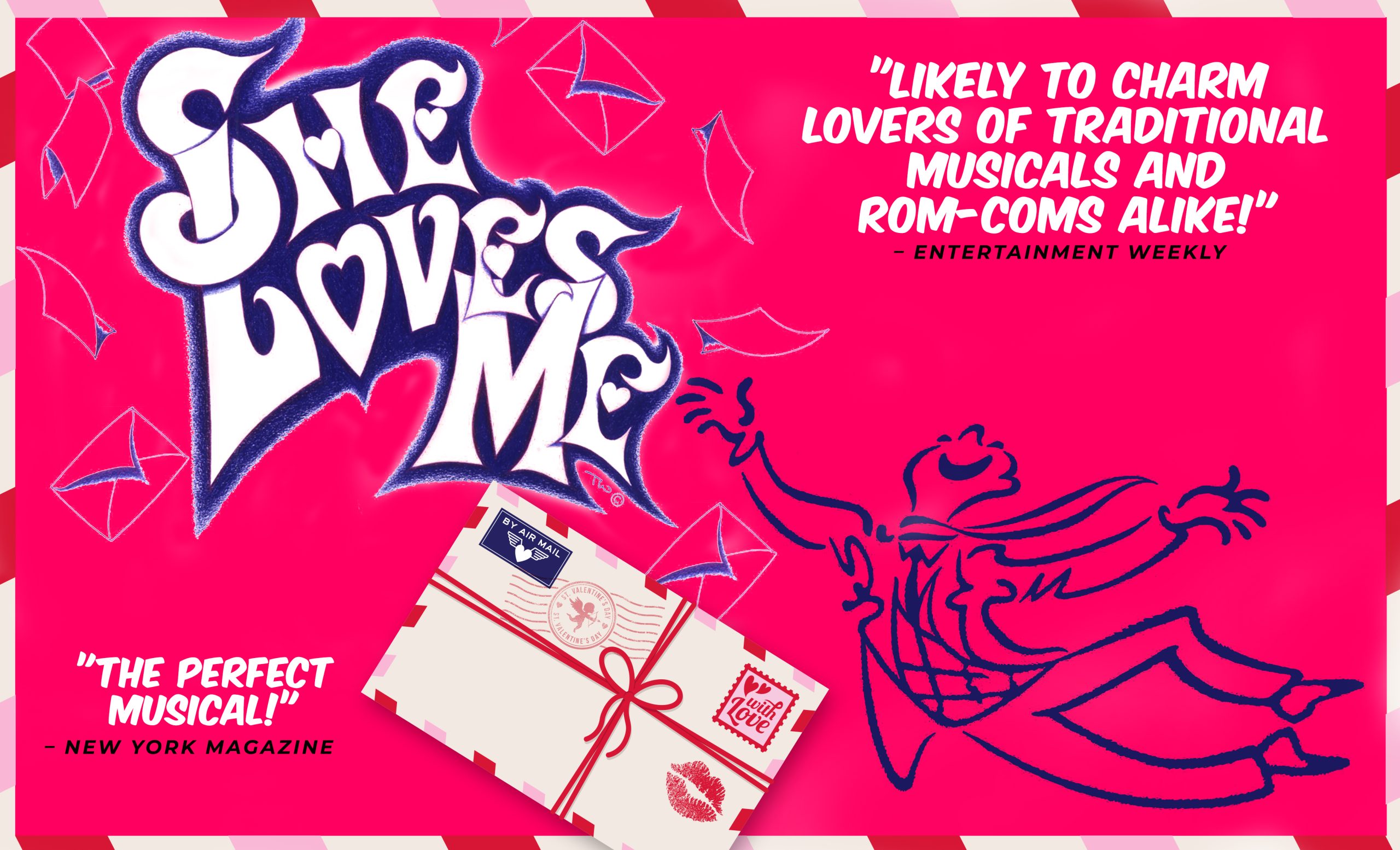 SINGLE TICKETS ON SALE! 
Tickets: $42 
---
In this scented case of mistaken identity and letter writing, two feuding perfume clerks have no idea that they are in love! 
Considered by many to be the most charming musical ever written, She Loves Me is a warm romantic comedy with an endearing innocence and a touch of old-world elegance! Set in a 1930s European perfumery, we meet shop clerks, Amalia and Georg, who don't see eye to eye. After both respond to a "lonely hearts advertisement" in the newspaper, they now live for the love letters that they exchange, but the identity of their admirers remains unknown. Join Amalia and Georg to discover the identity of their true loves… and all the fun twists and turns along the way!
She Loves Me was nominated for five Tony Awards in 1964. The 1993 Broadway revival won the Olivier Award for Best Musical Revival, the Drama Desk Award for Outstanding Revival of a Musical and the 1994 Critics Circle Award for Best Musical, while the 2016 Broadway Revival snagged the Tony Award for Best Scenic Design (beating Hamilton!). The Mikos Lazlos play Parfuemerie, on which it is based, has inspired many adaptations, including the beloved film You've Got Mail starring Meg Ryan and Tom Hanks.
---
What Critics Say: 
 "This musical is remarkably generous to all its performers: a half-dozen supporting characters are given show stoppers, too."
– New York Times
 "A heartwarming musical comedy classic about finding love the good old-fashioned way!"
– Roundabout Press
"glorious music in the air and a dollop of schlag atop the café viennois"
– Huffington Post 
"She Loves Me is likely to charm lovers of traditional musicals and rom-coms alike."
– Entertainment Weekly 
Related Events